Moravian Ornament Gallery: Presenting Seventeen Folk Art Painters
We assembled a team of folk artists who created a unique mosaic of decorative paintings representing specific regions with their signature styles. Fifteen women and two men from five parts of Moravian Slovakia – Podluží, Kyjovské Dolňácko, Strážnické Dolňácko, Uhersko-hradišťské Dolňácko, and Horňácko – painted large paintings that will form an educational trail through Moravia. In 2023, the paintings will be displayed in the Kosek Building at the National Czech and Slovak Museum and Library in Cedar Rapids, Iowa, to introduce the visitors of the Czech Village to this colorful Moravian tradition. Until then, these beautiful works will have been shining at the TIÁRY & Moravian Ornament exhibition in South Moravia, Czech Republic, the place of their origin. Following are the profiles of all the participants of this project.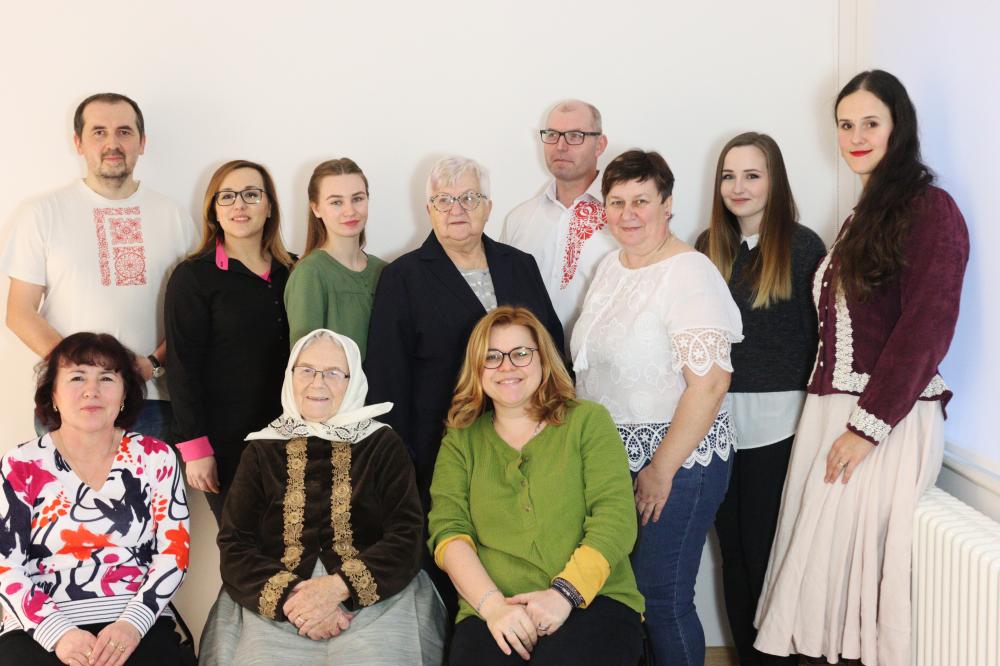 The Moravian Ornament Gallery Team (not complete)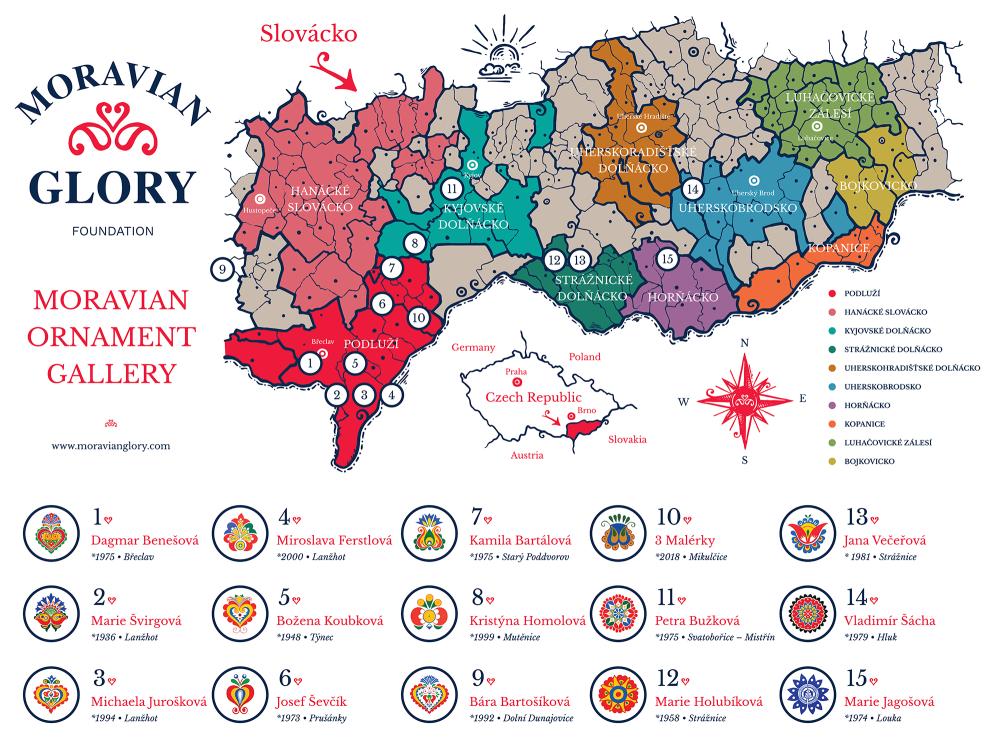 Map of Moravian Slovakia and the Moravian Ornament Gallery Painters locations
1. DAGMAR (Dáša) BENEŠOVÁ – PODLUŽÍ
Our board member, Dáša Benešová, was born in Charvátská Nová Ves. She has loved painting and crafts since her childhood. "Since I was l little, I understood traditions as a part of village life, but our family was more interested in cycling since my brother raced competitively on a road bike. I managed to get into an art class at my elementary school. But I applied my creativity in my work as a hairdresser. I have a small hair Salon Hermi," says the artist.
Her fate changed when she married a musician. Because of his love for folk songs and small songbooks full of ornamental drawings, Dáša realized that she would also like to learn how to paint them. Later, she discovered with her children old folk rhymes in books, and she became captivated by all the old things, all that our ancestors have left us.

"Naturally, my husband and I passed our faith, traditions, and folk songs on to our kids. I started taking period photographs with our children, learning to color them, and seeking out old nooks and crannies around the village. Thus, I preserved in my photos the ordinary life in our village – the last kilns, small houses, and willows," says the mother of one boy and two girls.
After her children grew up, the hairdresser and photographer had more time to devote to decorative art, to learn how to paint correctly and what the rules are. That's how a friendship with Mařenka Švirgová was born. She was not only a teacher to this enthusiastic student but also a valuable professional advisor when Dáša started her Výtvarná folklorní akademie (Folk Art Academy) and was creating coloring books. Dáša was also captivated by the traditional art of blueprint (modrotisk). Now, she enthusiastically organizes "Painted Blueprint Dresses" courses.
"Since then, it took off. Thousands of people participated in our workshops, both in the Břeclav library and in the USA, where Mařenka and I taught ornamental painting in Washington, Atlanta, New York, and Cedar Rapids, and not only the Czech compatriots. I also had the honor to work directly with Mařenka when painting her beautiful designs on a pension here in Charvátská as part of workshops, on a Kostice chapel, and in Cedar Rapids, Iowa, USA. I'm so glad that one of my daughters is also learning the ornamental painting; it warms my heart," confesses this ornament enthusiast.
Her interest in decorative painting eventually intensified so that the cheerful and chatty Dáša became a member of the Moravian Glory Foundation (Moravská krása), where she teaches ornamental painting, preserving it with care and passing this beautiful heritage on to the next generation. And, of course, she creates new paintings, as well!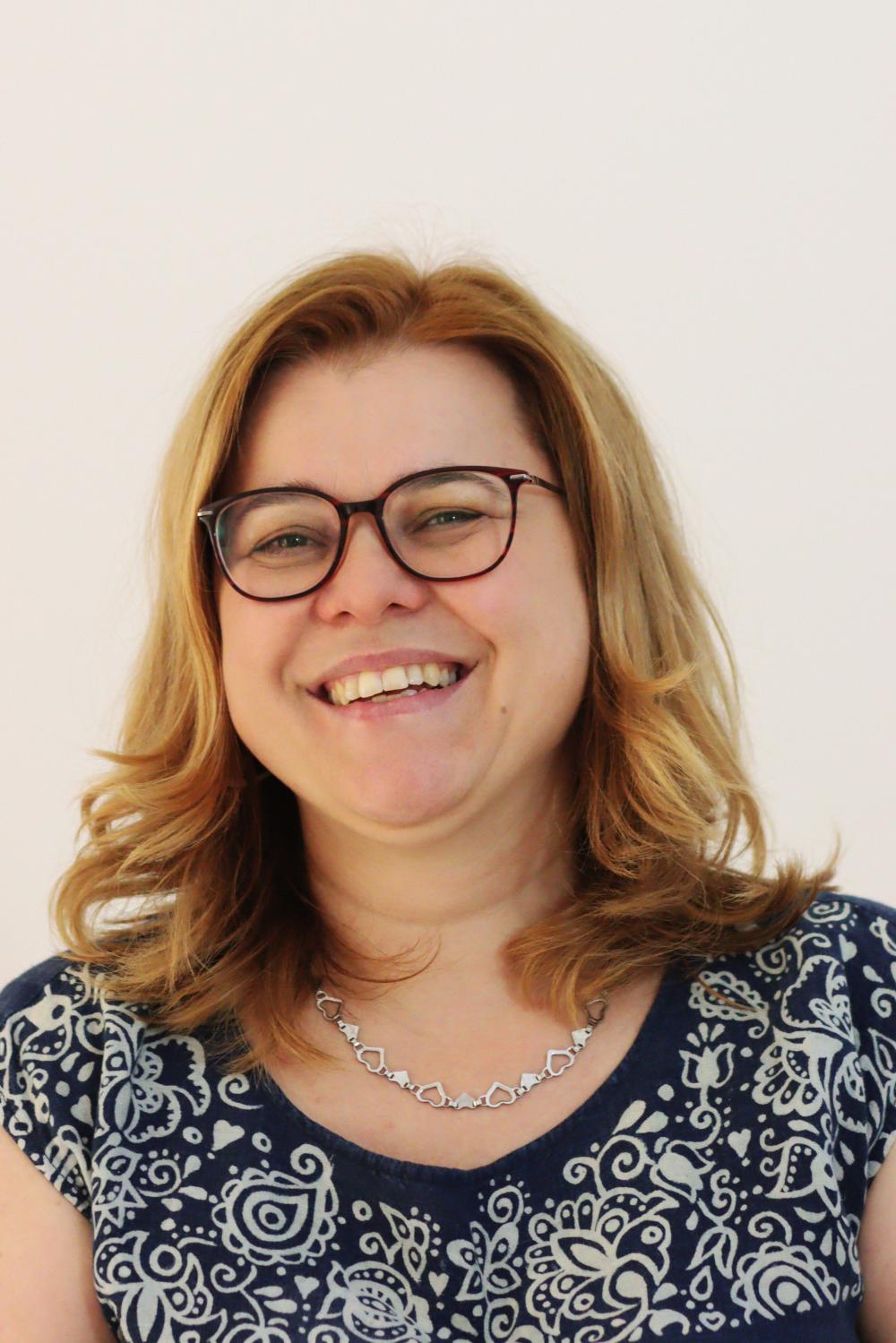 Dagmar Benešová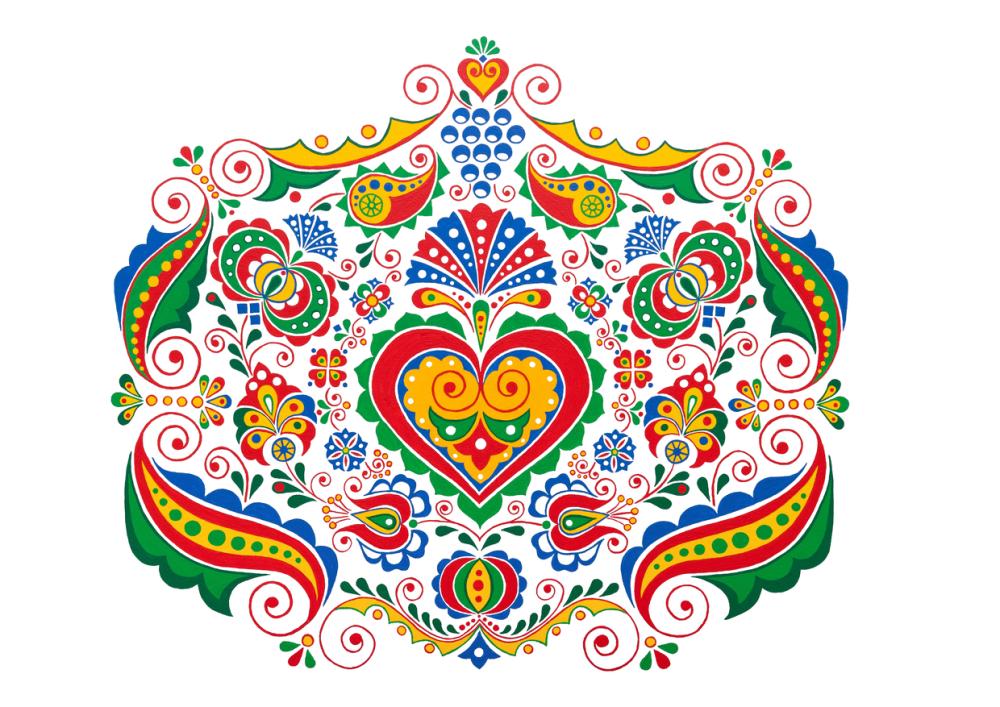 Dagmar Benešová's Painting
2. MARIE (Mařenka) ŠVIRGOVÁ – PODLUŽÍ
As an eleven-year-old, Mařenka Švirgová used to visit her neighbor Františka Pyskatá through a hole in the fence. She watched Františka paint, embroider, sewed costumes, or braid girls' hair into so-called canglíčky before the hody festivities.
The little girl was most interested in painting ornamental patterns. She started designing them herself at home and showed them to her neighbor. Little Mařenka received praise and encouragement to continue and was told that she supposedly had a talent for painting. Františka advised her how to compose the ornamental patterns, color them, and what the individual elements were called.
"I was so passionate about it. I drew on every piece of paper, even in school under the desk during classes, and got reprimanded for it," admits the eighty-five-year-old folk painter from Lanžhot.
She painted her first ribbons when she was fifteen and went to a village dance for the first time. The trend in those days was to paint on ceramics, porcelain, glass, and mainly on plates. Mařenka liked to paint on houses' entryways (žudra). In Lanžhot, she painted on the museum's wall and žudra and walls of the wine cellars. In Bojanovice, she created ornamental paintings for two wine cellars, and in Mariánské Lázně, she painted for two weeks a large žudro and ornamental designs above the windows in two rooms of a Moravian style pub U Ječmínků.
Later, she continued painting the ribbons after the Lanžhot folk painters passed away and there was a need to paint ribbons for boys' and girls' folk costumes worn at a hody celebration or a ball.
In addition to painting as her lifelong occupation, Mařenka loves baking and decorating gingerbreads. She sews, embroiders, crochets, and knits. In short, she is no stranger to any hand work. In 2011, she painted a stole and an altar cover for compatriots in Chicago. "Not even in my dreams would I have thought that in 2020, at my advanced age, I would get to see my work there in person," recalls this superb folk artist about her working trips to America. Mařenka is also an honorary member of our foundation.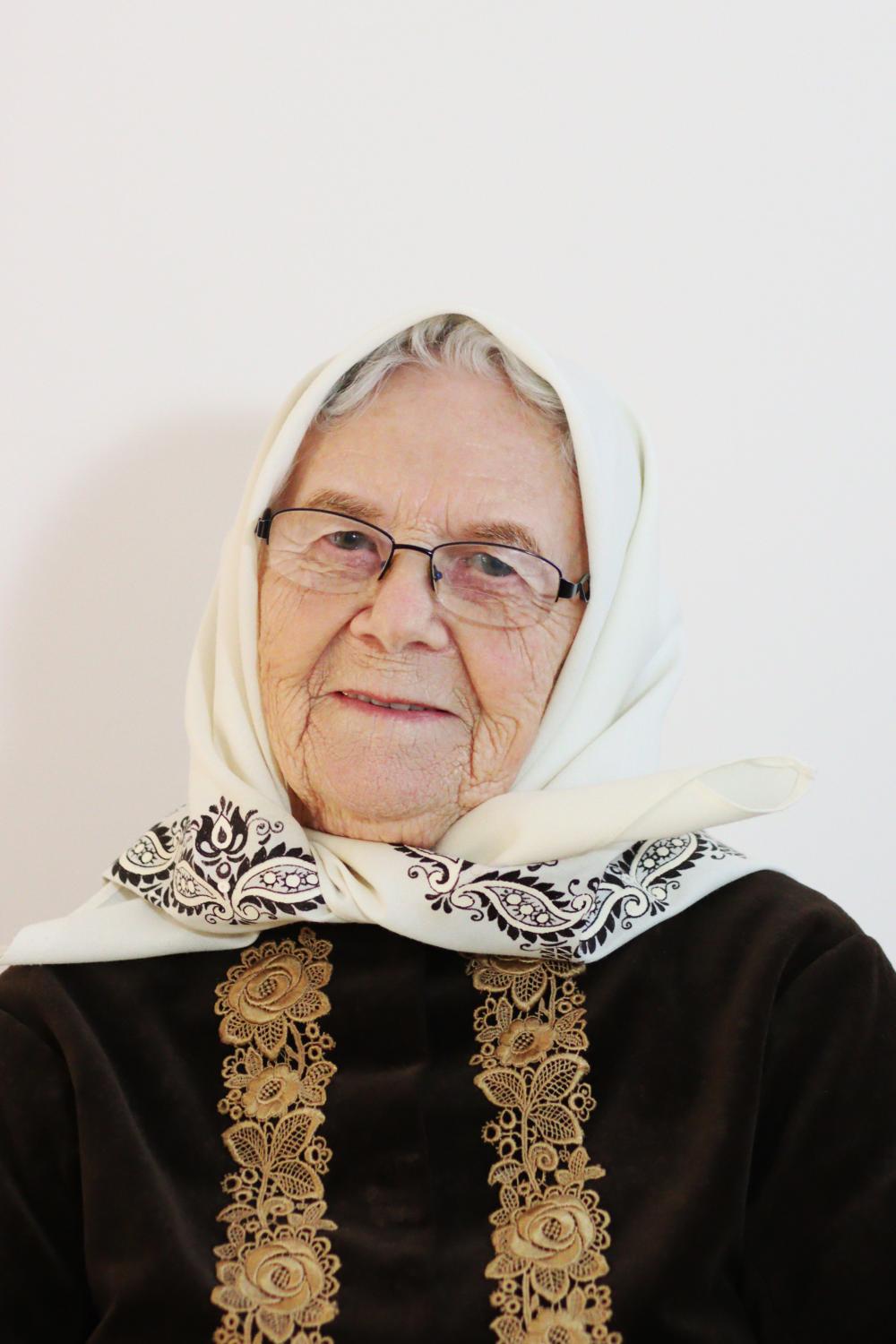 Marie Švirgová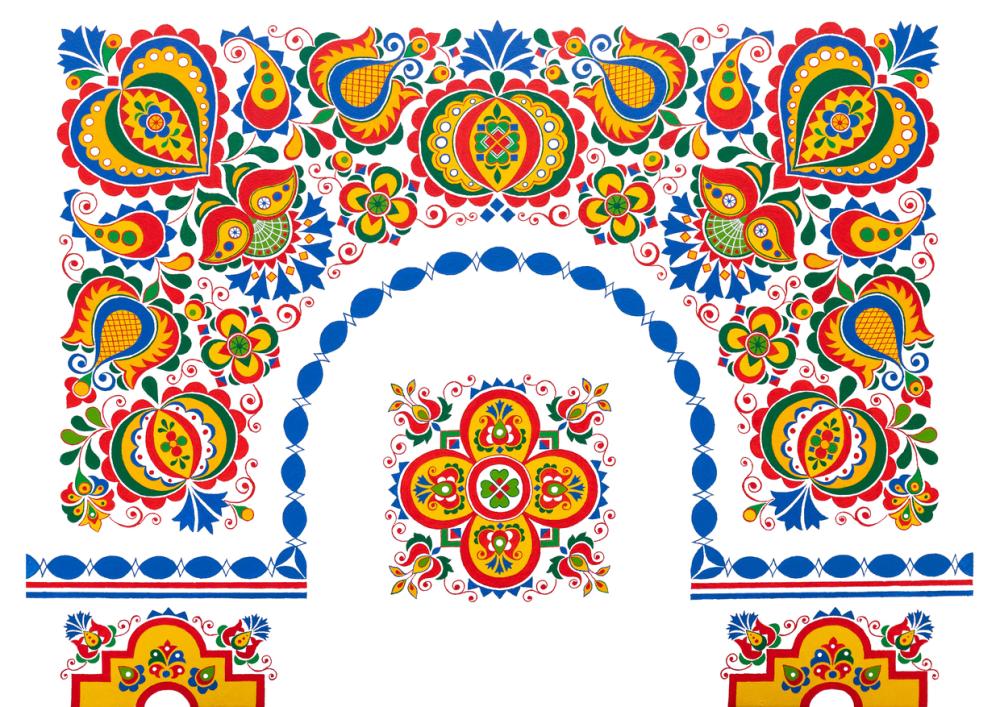 Marie Švirgová's Painting
3. MICHAELA JUROŠKOVÁ – PODLUŽÍ
Michaela Jurošková from Lanžhot got into ornamental painting thanks to her sister. It was with her that she went to visit Mařenka Švirgová (introduced previously). But just looking at the woman's hands was not enough, and she got so excited by this beautiful folk craft that she decided to devote herself to it.
Since she first became acquainted with ornamental art eleven years ago, Michaela has been painting intensively. Later, she met another folk painter, Ludmila Ciprysová, who showed her mainly how to paint floral motifs. Having a degree in history, she draws inspiration from her "teachers" and old patterns that rarely find their way to her. Michaela paints on ribbons and scarves for festive folk costumes, ceramics, glass, and on the facades of houses.
"I consider it the greatest success in my work when I see, for example, at hody, that people in the folk costumes are wearing ribbons that I had painted. At this moment, my efforts make real sense – I participate in preserving folk traditions and the craft I acquired from the older generation," says Michaela.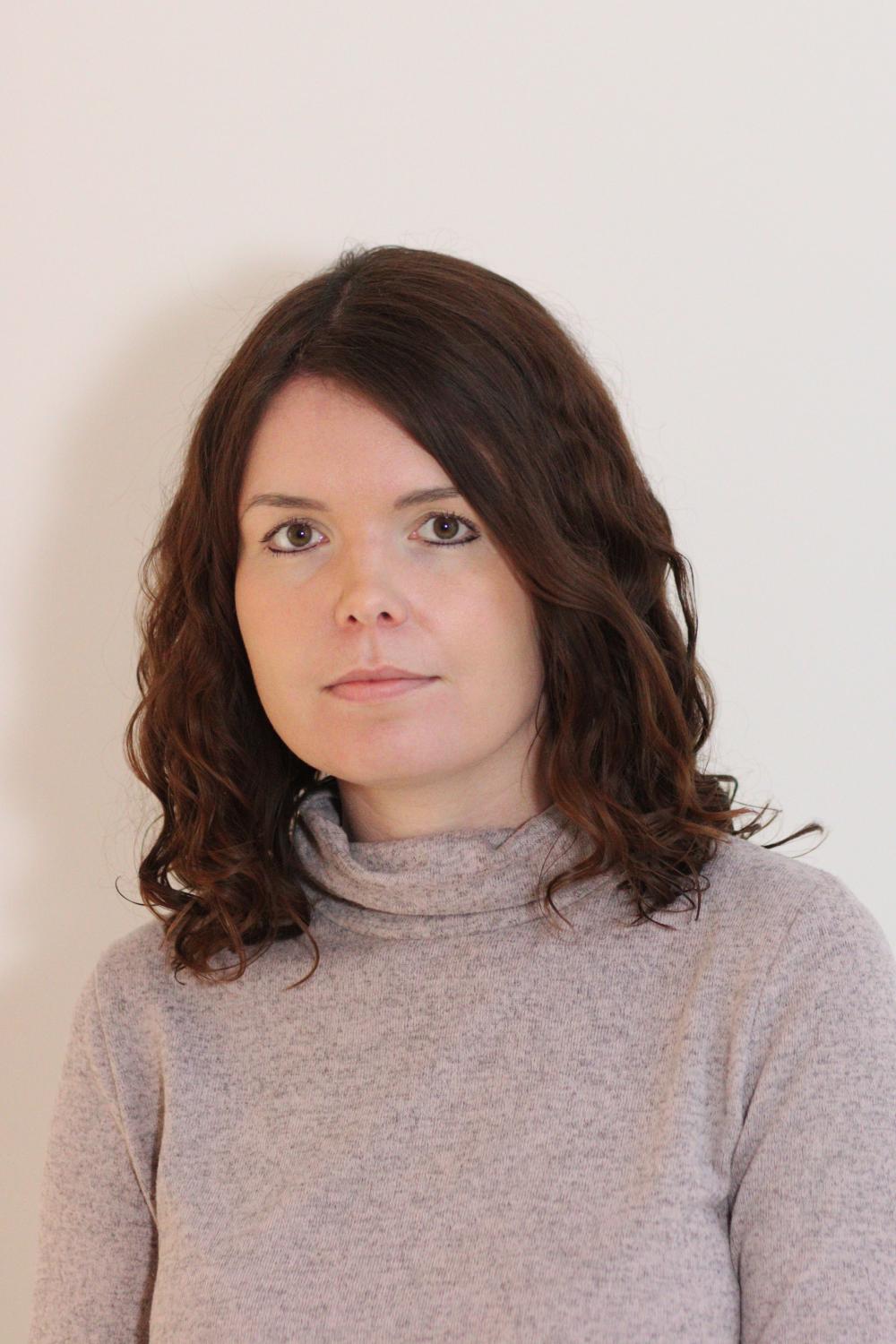 Michaela Jurošková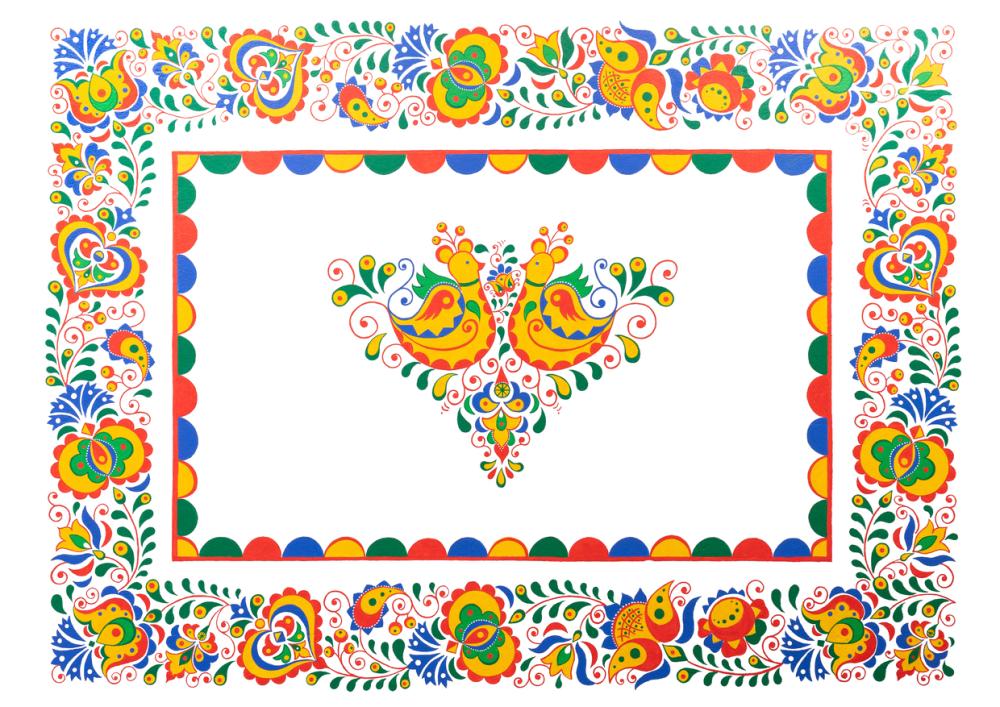 Michaela Jurošková's Painting
4. MIROSLAVA (Mirka) FERSTLOVÁ – PODLUŽÍ
As a child, she often drew pictures with her grandma: flowers, landscapes, and decorative patterns. This is how the passion of Miroslava Ferstlová from Lanžhot slowly began.
"She probably saw potential in me, so she started taking me along when visiting her friend Marie Švirgová. Over time, I began to visit Ms. Švirgová by myself, and during these visits, I gradually learned the basics of ornamental painting," describes Mirka.
A few years later, she began to devote herself to painting full-time. She shares her beautiful work and passion under the brand Made with Heart. Folklore has become her lifelong love.
"Big thanks belong to my granny who brought me on this journey and I also owe a lot to Mrs. Švirgová, who became not only my teacher but also my great role model," adds the ethnology student at the Masaryk University in Brno.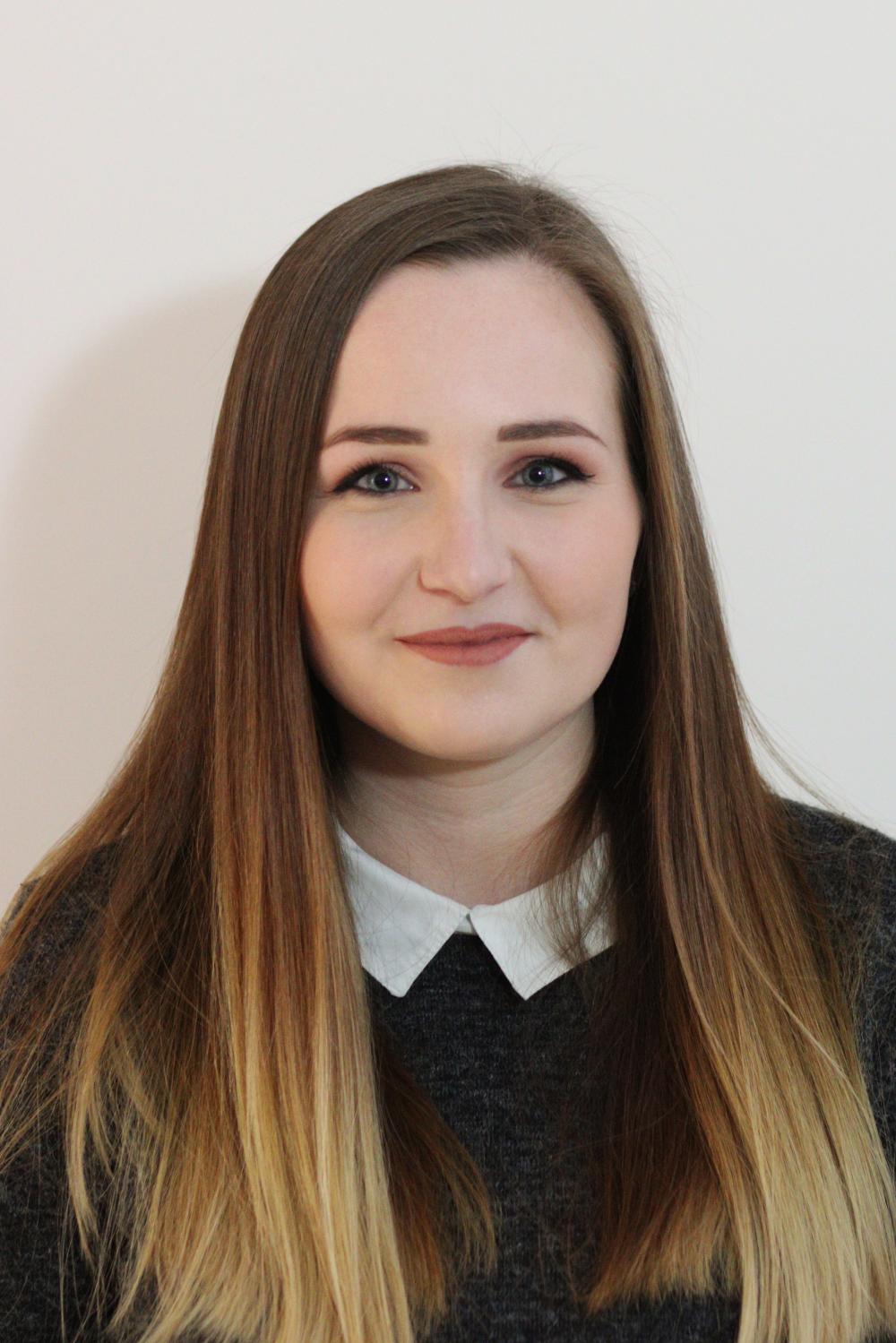 Mirka Ferstlová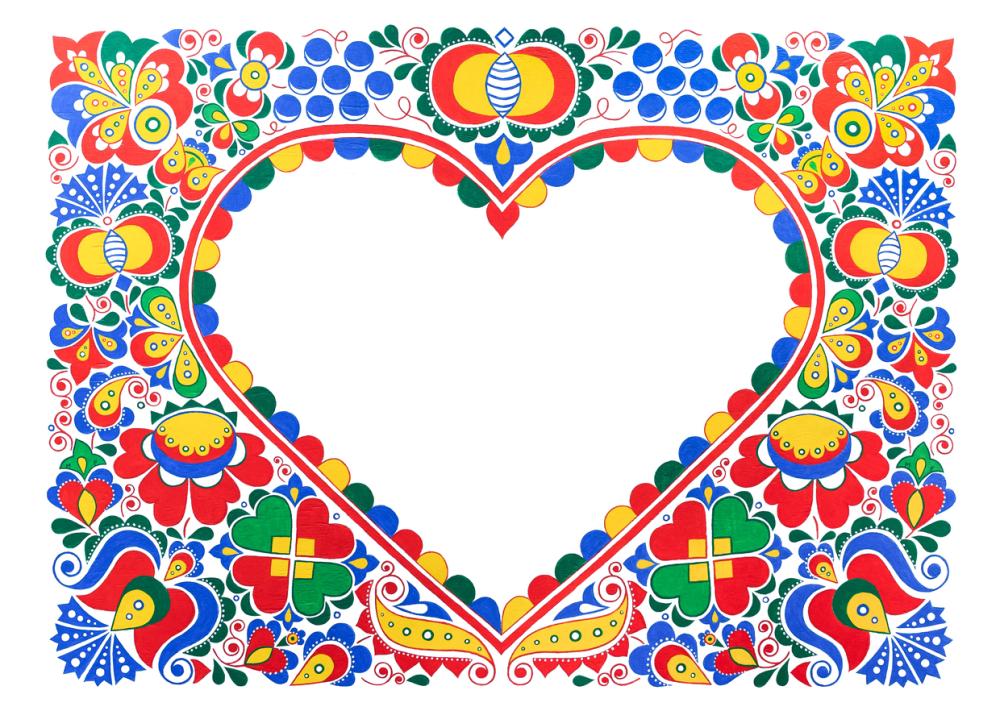 Mirka Ferstlová's Painting
5. BOŽENA KOUBKOVÁ – PODLUŽÍ
The folk painter Božena Koubková spent her childhood in Poštorná, her professional life in Brno, and her home in Týnec.
"I remember when around 1970, there were several folk artists in Týnec, including my mom. She painted mainly on wood, porcelain, and glass. I just watched how, under her hands, beautiful compositions appeared from individual motifs. But at Easter, I always joined her as we scratched decorations in the shells of hard-boiled eggs dyed in alcohol-dissolved fuchsin and shellac. The dye leaked in our warm hands and not even a cloth helped in which we held the eggs. Our hands were purple for several days," describes her experience Božena, also a member of the Baby z Jamy creative club.
She picked up ornamental painting only after she retired. "Only slowly and with difficulty, I recall my mother's patterns; I remember individual motifs, and color combinations. I paint for joy, to relax, and to preserve this cultural heritage," says Božena.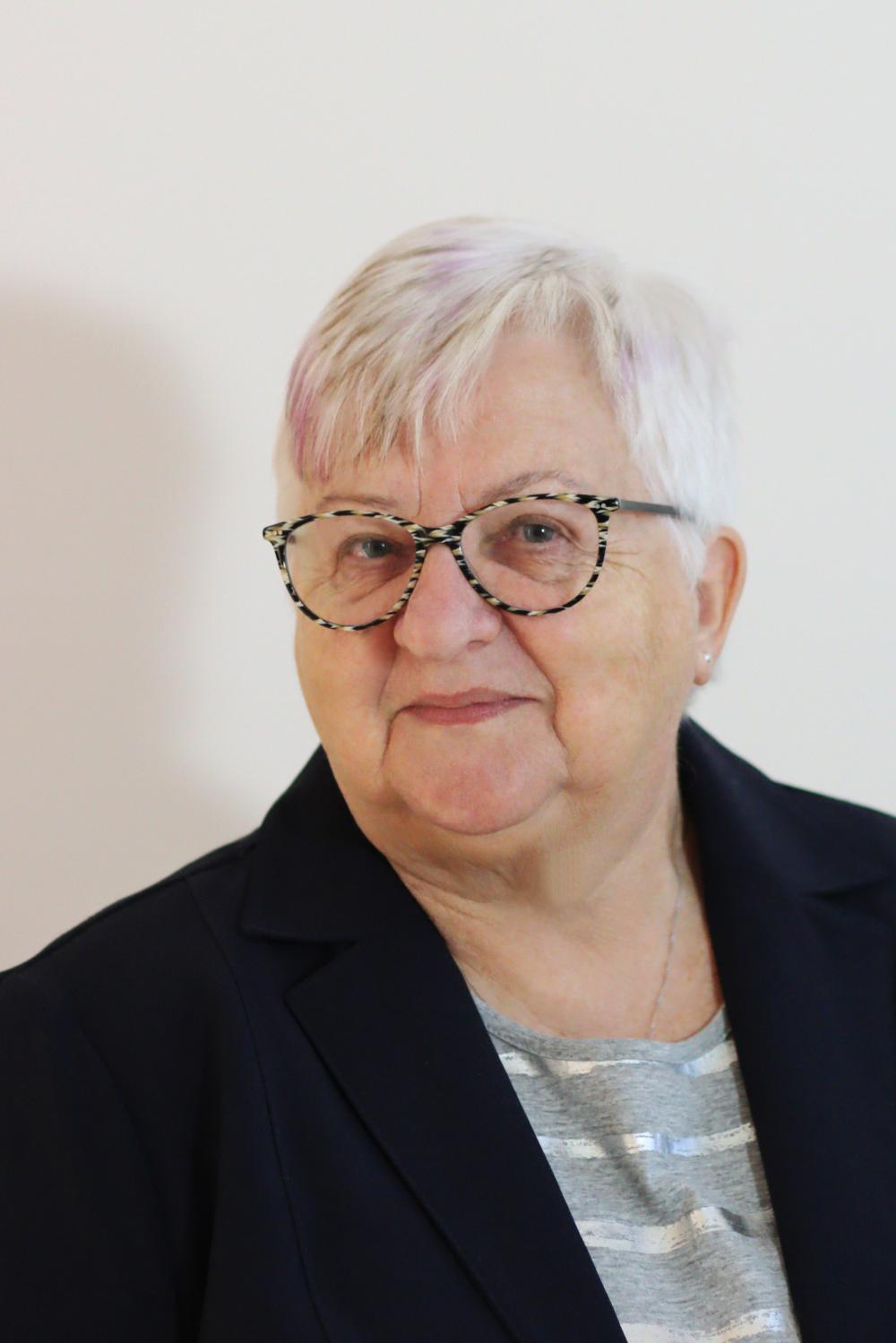 Božena Koubková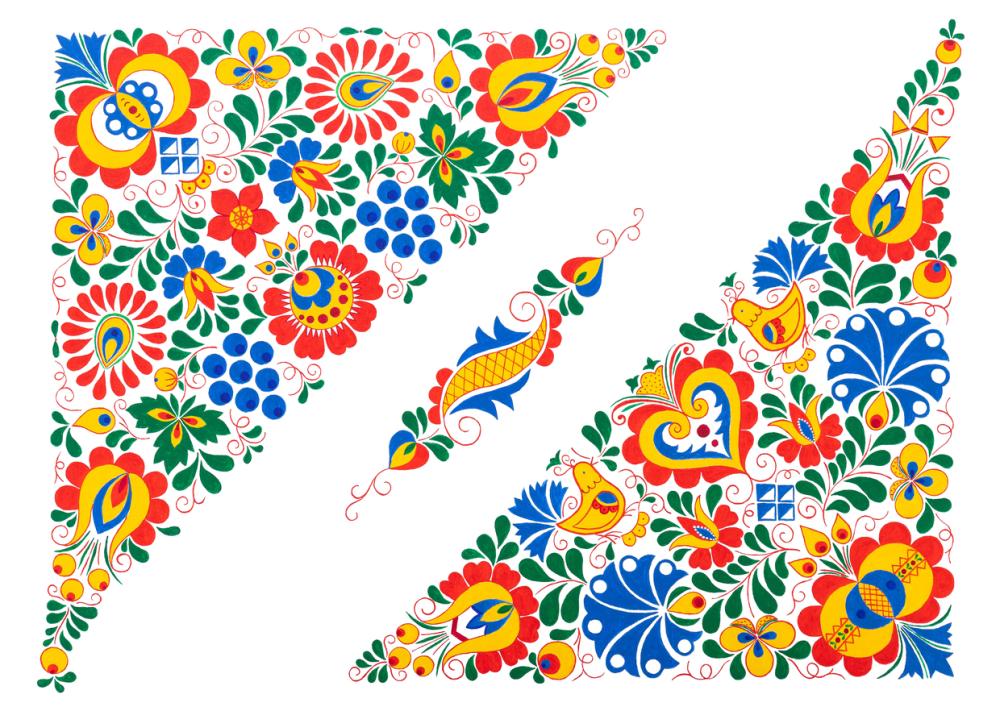 Božena Koubková's Painting
6. JOSEF ŠEVČÍK – PODLUŽÍ
Josef Ševčík from Prušánky works as an orderly in the Hodonín hospital, he sings in the Prušánky men's folk and church choir, and in addition, for fourteen years, he paints beautiful Podluží-style ornamental designs. Supposedly, he inherited the talent from his grandpa František Júv from Dolní Bojanovice, who painted decorative motifs in songbooks and also could embroider them.
The forty-eight-year-old Josef paints on the walls of buildings, on glass, wood, fabric, and leather, and so, you can see his work on the wine cellars' entrances (žůdra), but also wine siphons (koštéř, wine thief), glasses, jugs or men's ties.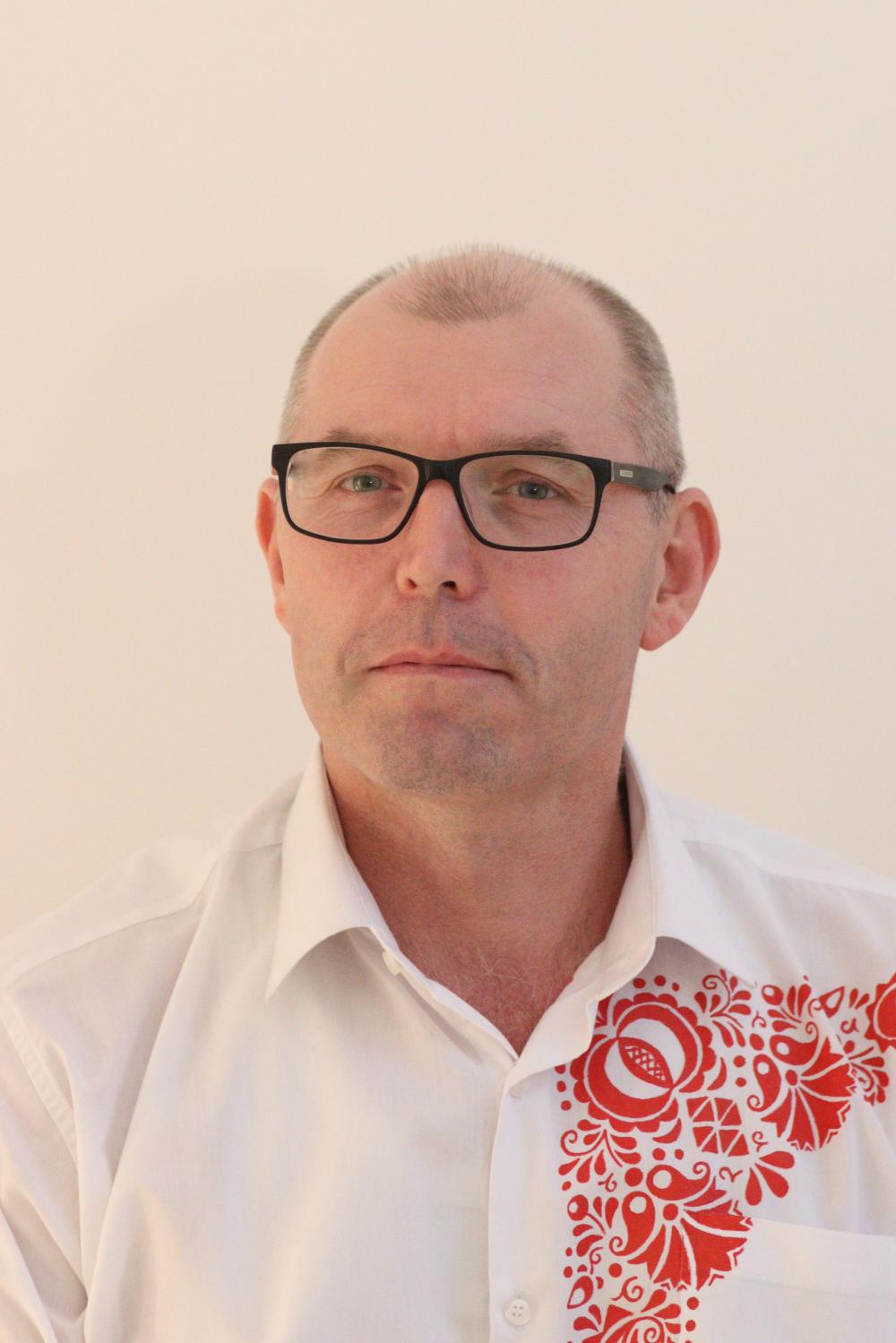 Josef Ševčík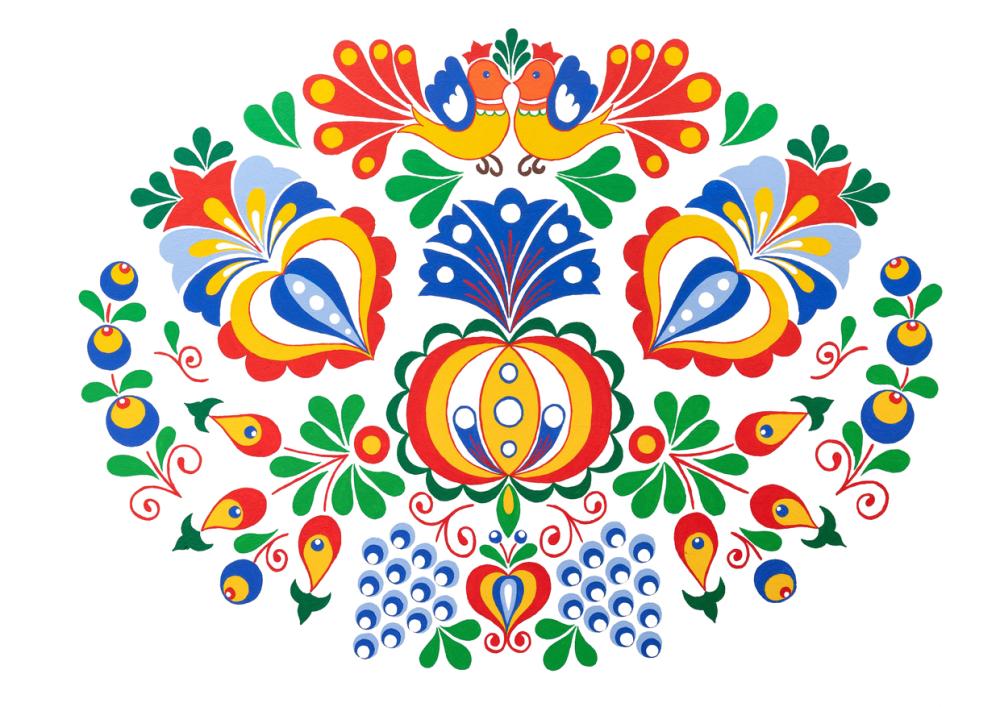 Josef Ševčík's Painting
7. KAMILA BARTÁLOVÁ – PODLUŽÍ
Already as a child, she drew Slovácko ornaments in her friends' journals. Kamila Bartálová from Starý Poddvorov started with decorative folk painting as a twenty-three-year-old when she first met Marie Skočíková, a folk painter in Mutěnice, who later taught her art. The young student began with painting folk costume ribbons; later, she added other materials: glass, porcelain, textiles, and even the entrance walls (žudra) of wine cellars. For ten years, she has also been painting on shoes – mostly wedding and dressy shoes, and ladies' handbags and baby booties which are popular gifts for newborn babies. Under her skillful hands and brush, Christmas ornaments, umbrellas, and other accessories appear.
Today, the mother of three children says that she did not find her profession but that it has found her. She is the only artist at the Moravian Ornament Gallery who paints full-time professionally. Her customers are mainly Moravians, but her products can be found throughout the Czech Republic, Europe, the USA, and Australia.
You can find more about Kamila's work on her Facebook page Malované botičky od Kamči or on her website.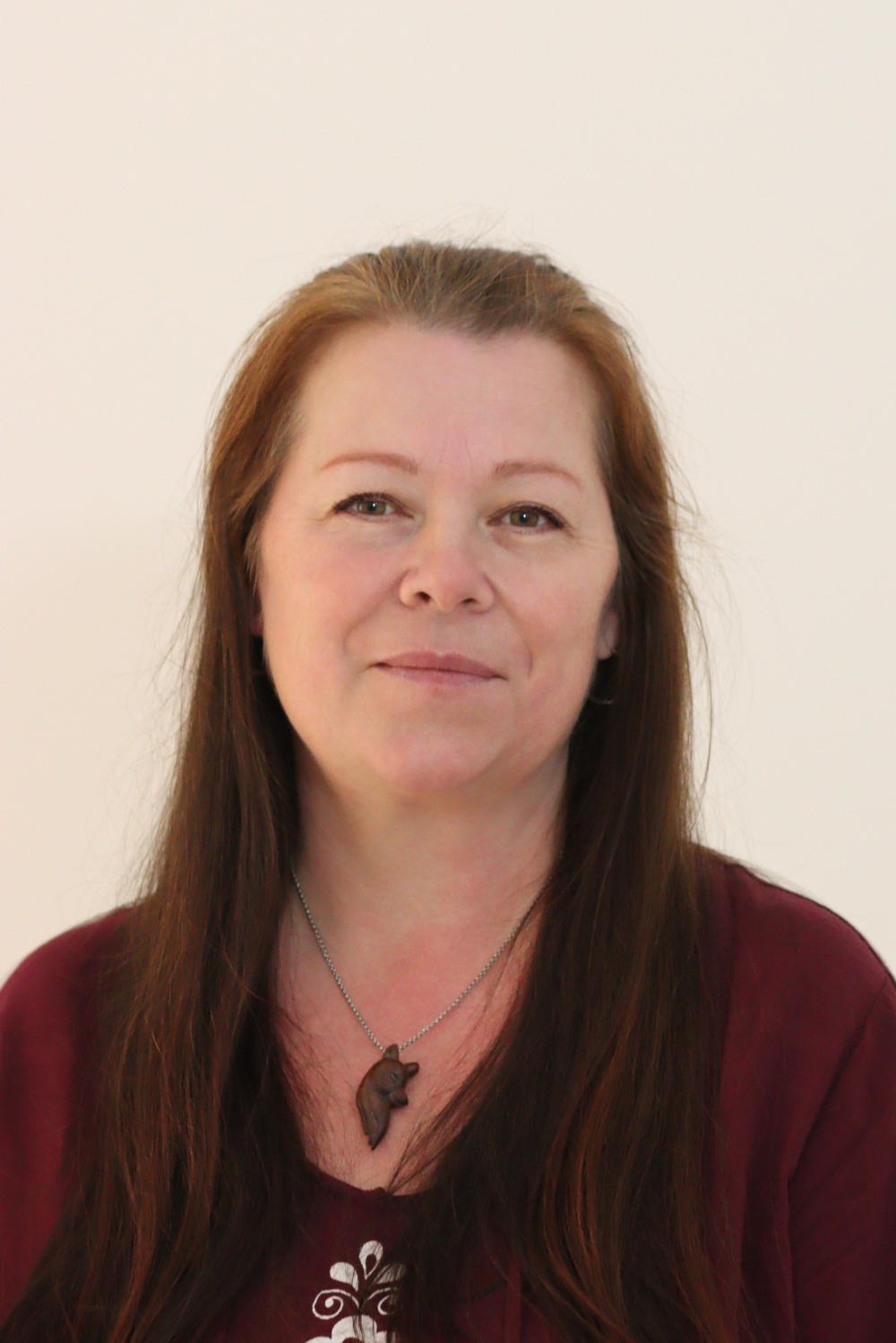 Kamila Bartálová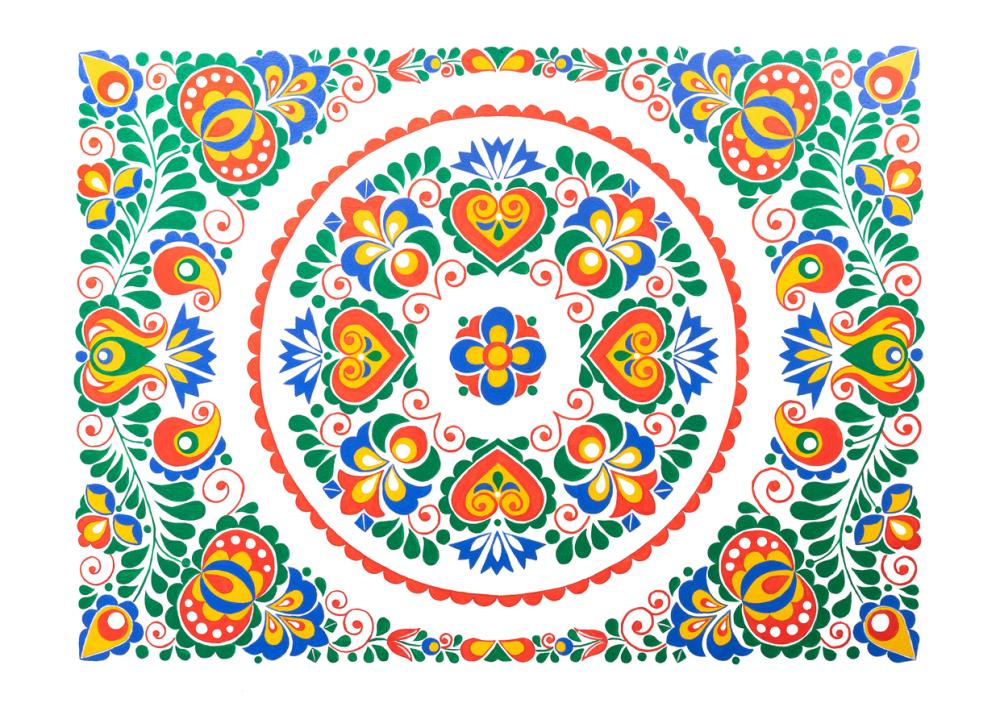 Kamila Bartálová's Painting
8. KRISTÝNA HOMOLOVÁ – PODLUŽÍ
Although she was not exposed to folklore at home, at the end of elementary school, she began to be intrigued by the charm of the folk costumes, traditions, and decorative art. Only a few years later, she fell in love with decorative art and decided to learn the craft.
Kristýna Homolová from Mutěnice is somewhat self-taught; initially, she just tried to imitate what she saw painted on the Moravian cellars and houses in the area. She received her wine cellar painting skills partly from Marie Horňáčková, a folk painter from Mutěnice. Kamila Bartálová from Podluží showed her how to paint with a funnel. And the rest was up to Kristýna herself. "Practice and practice," repeats the folk artist who prefers to paint on textiles. You can admire her work on her Facebook page Ornamenty Homolová.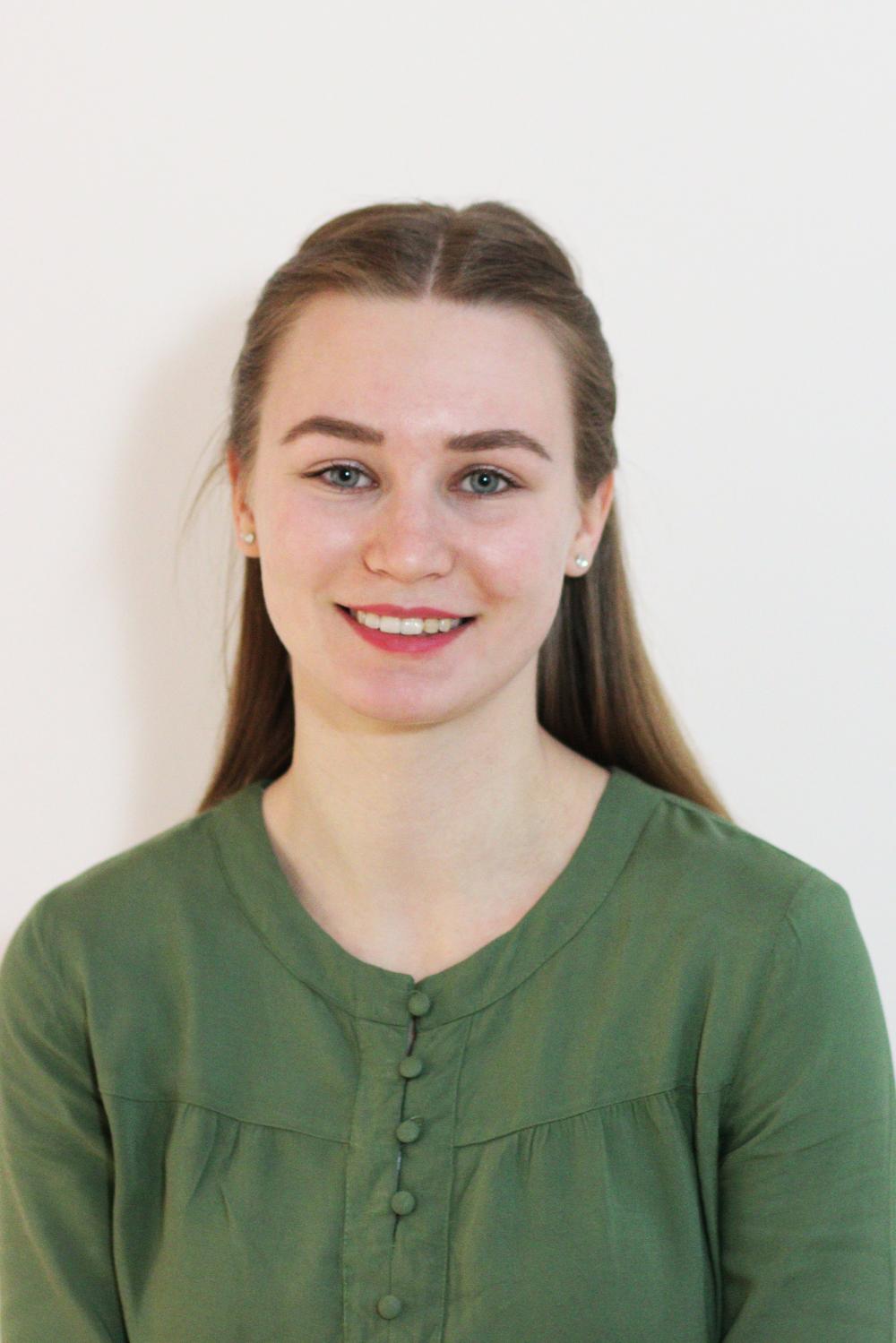 Kristýna Homolová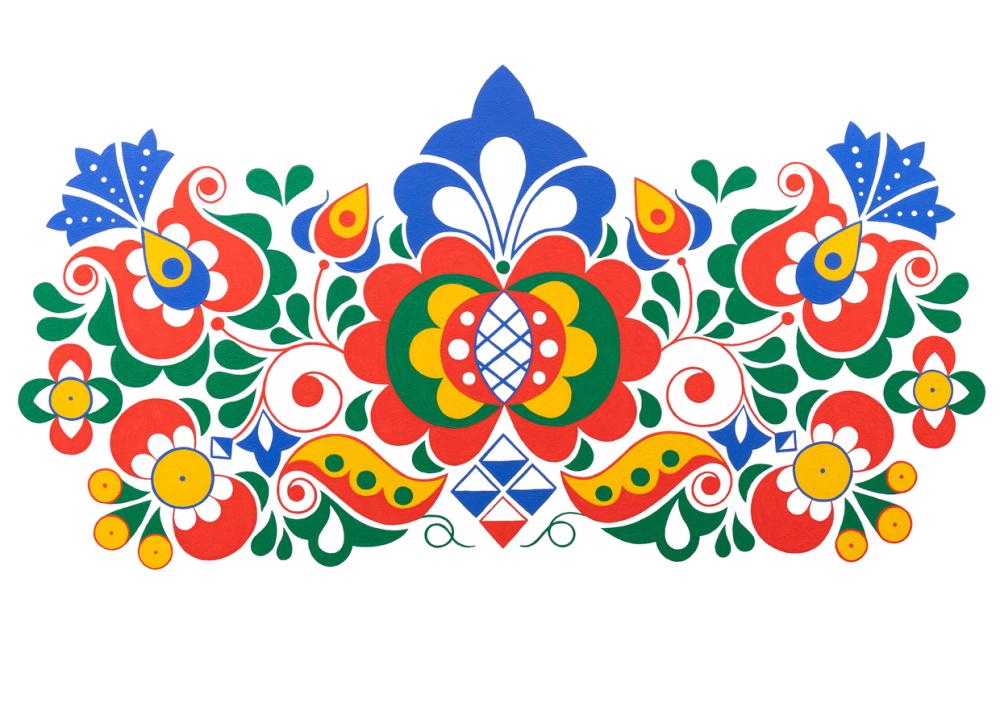 Kristýna Homolová's Painting
9. BÁRA BARTOŠÍKOVÁ – PODLUŽÍ
"Painting, as well as folklore and our traditions, are a solid foundation for my family and me, which is more than needed in today's world," notes Bára Bartošíková, a folk painter from Dolní Dunajovice and a mother of three daughters.
Besides painting, she makes folklore accessories, jewelry, and toys under the brand BB Malované tradice (BB painted traditions), with her husband Janek.
You can access here a blog post we wrote about Bára (in Czech), along with photos.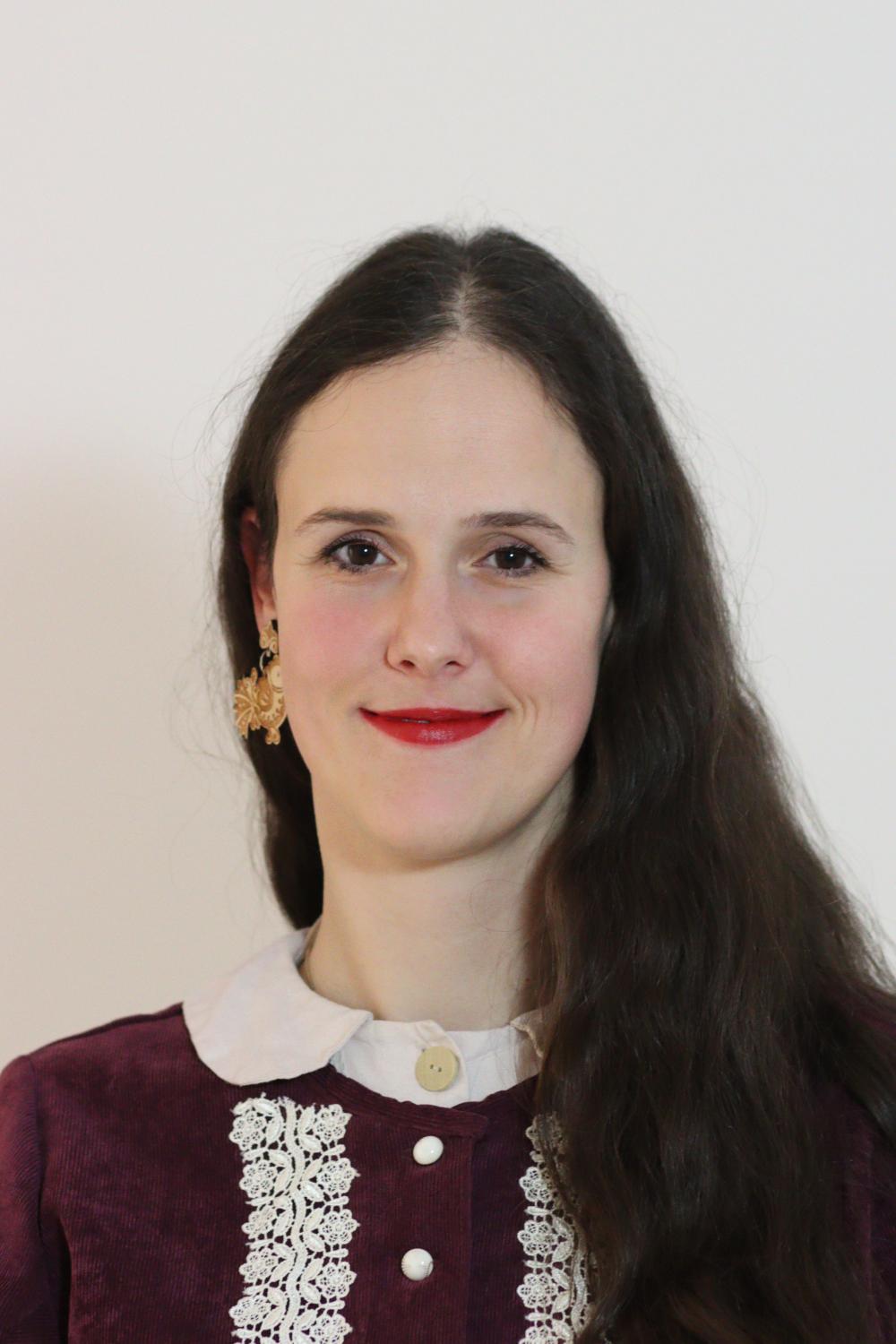 Bára Bartošíková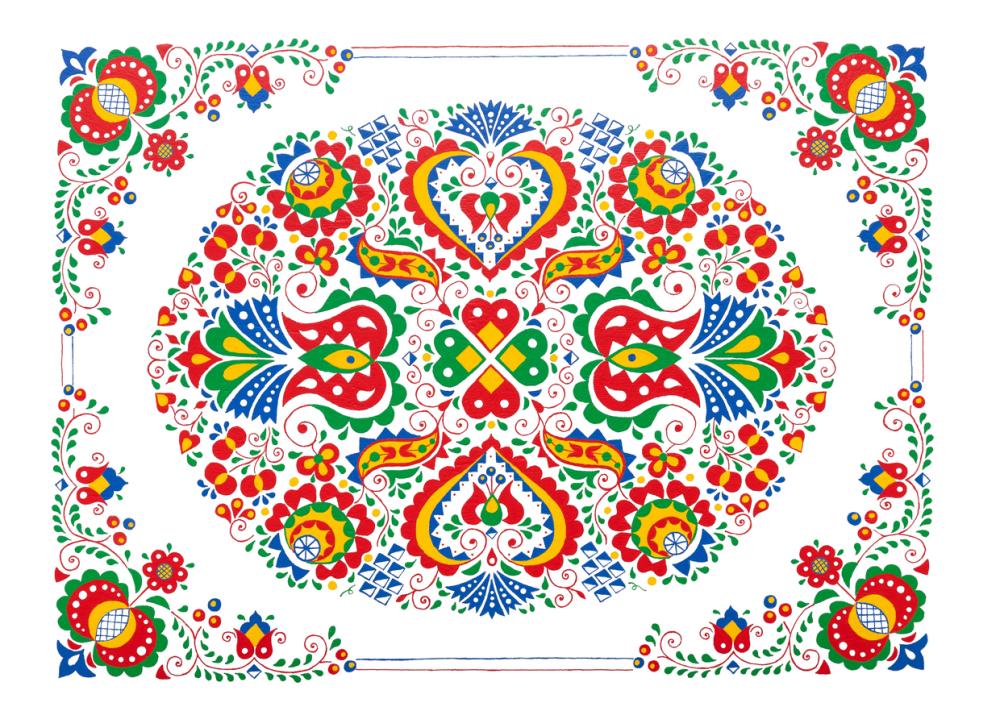 Bára Bartošíková's Painting
10. 3MALÉRKY – PODLUŽÍ
Zuzana, Pavlína, and Markéta formed an open artist association focusing primarily on wall painting in all shapes and forms. They have been painting together since 2018, inspiring, supporting, and teaching each other. They prefer having a brush in their hand, a blank surface in front of them, a blue sky above, warm feet, peace, and a glass of wine.
"In our work, we approach the painting with sensitivity, so we spend a lot of time studying historical sources as well as old and new technologies. But most of all, we prefer to seek advice from the old masters of the craft. We approach traditions with reverence and respect. We don't see them as something that should stay unchanged, and so we try developing them," they say.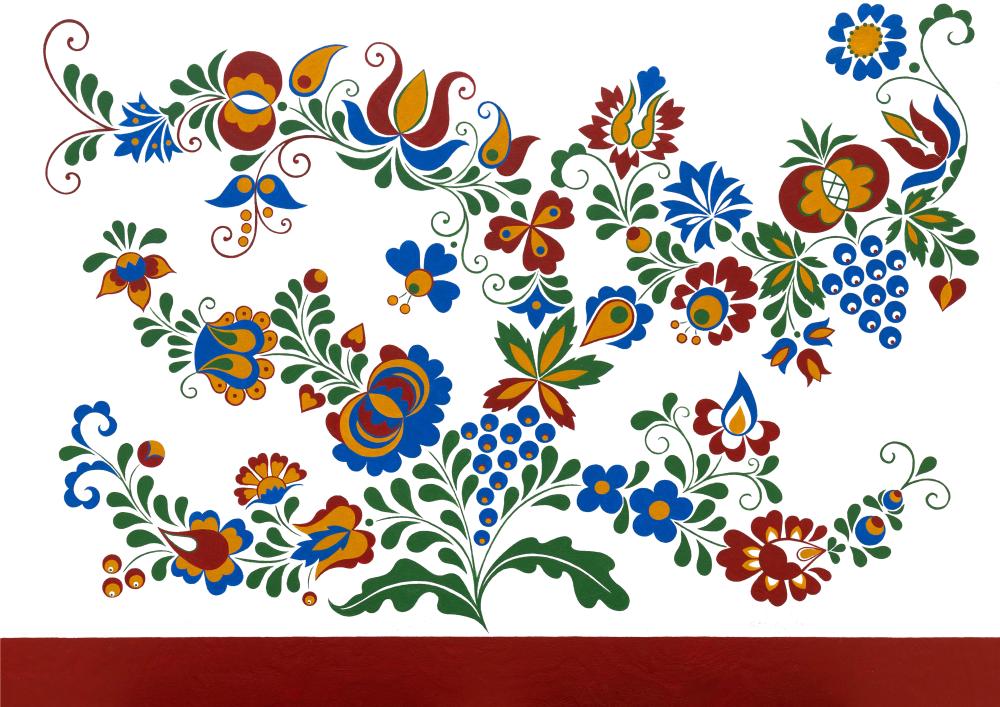 Ornamental painting by 3Malérky
11. PETRA BUŽKOVÁ – KYJOVSKÉ DOLŇÁCKO
Petra Bužková from Svatobořice-Mistřín was born to Josef and Zdeňka Matějíček and has a younger sister Kamila. She graduated from the Medical High School in Kyjov and still works as a nurse.
In Petra's case, painting and embroidering folk decorations is a family tradition. Her great-grandmother Blažena Matějíčková was a renowned embroiderer, and her grandmother Marie Matějíčková painted and embroidered ornamental designs. But it was mainly her father who brought Petra to the folk art.
"When I was little, he chased me out of the room where he was painting. Because he used lead paints thinned with turpentine oil for painting on porcelain. Only later, I was allowed to sit at his table for a while and watch him paint. I was fascinated by how calm he was while painting. Almost like he wasn't even breathing. His hand was gently gripping a metal-tipped pen and flawlessly and magically creating all that beauty on a little plate," remembers the folk painter who raises daughters Aneta, Jovanka, and Kristýna with her husband Čestmír.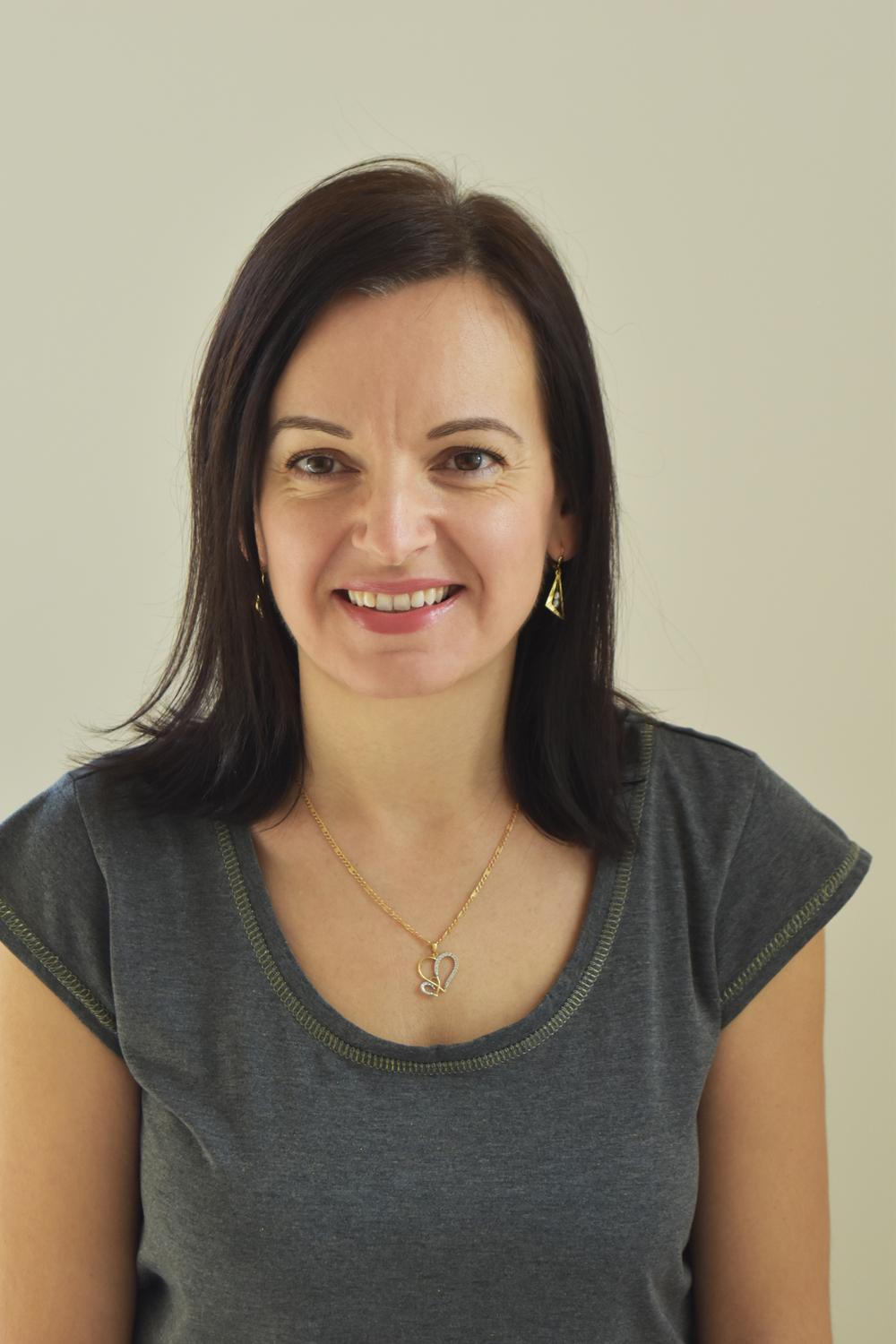 Petra Bužková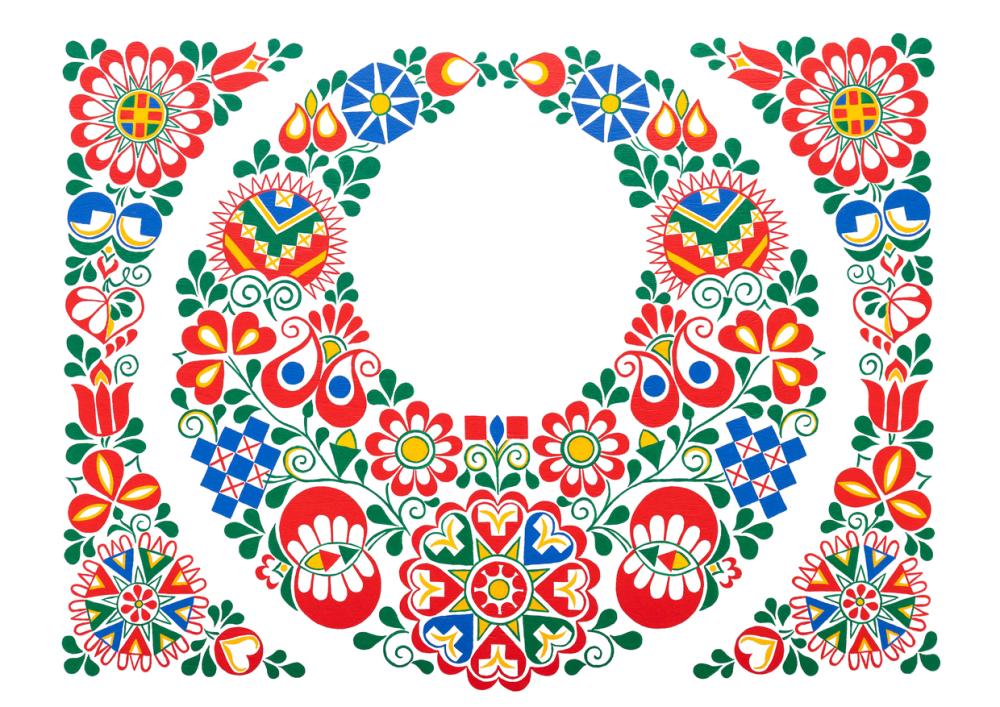 Petra Bužková's Painting
12. / 13. MARIE HOLUBÍKOVÁ, JANA VEČEŘOVÁ – STRÁŽNICKÉ DOLŇÁCKO
Marie Holubíková, a native of Strážnice, attended from the age of 12 an ornamentation program led by Mrs. Sochorová. Her grandmother, who did embroidery in her spare time, nurtured her love of bright colors and patterns. Marie is married and has a son and two daughters. She passes on to them her skills and relationship to folk traditions. Her work focuses on ornamental painting on wooden, porcelain, and glass decorative items. She also paints on walls of wine cellars, chapels, houses, and wine bars. She sells her products at fairs and markets of traditional crafts, and most of all, she demonstrates how painted plates, vases, or wooden spoons are made.
This folk painter often paints with her daughter Jana Večeřová. They complement each other, having a similar style. That is why they are presented in the gallery as a mother-daughter team.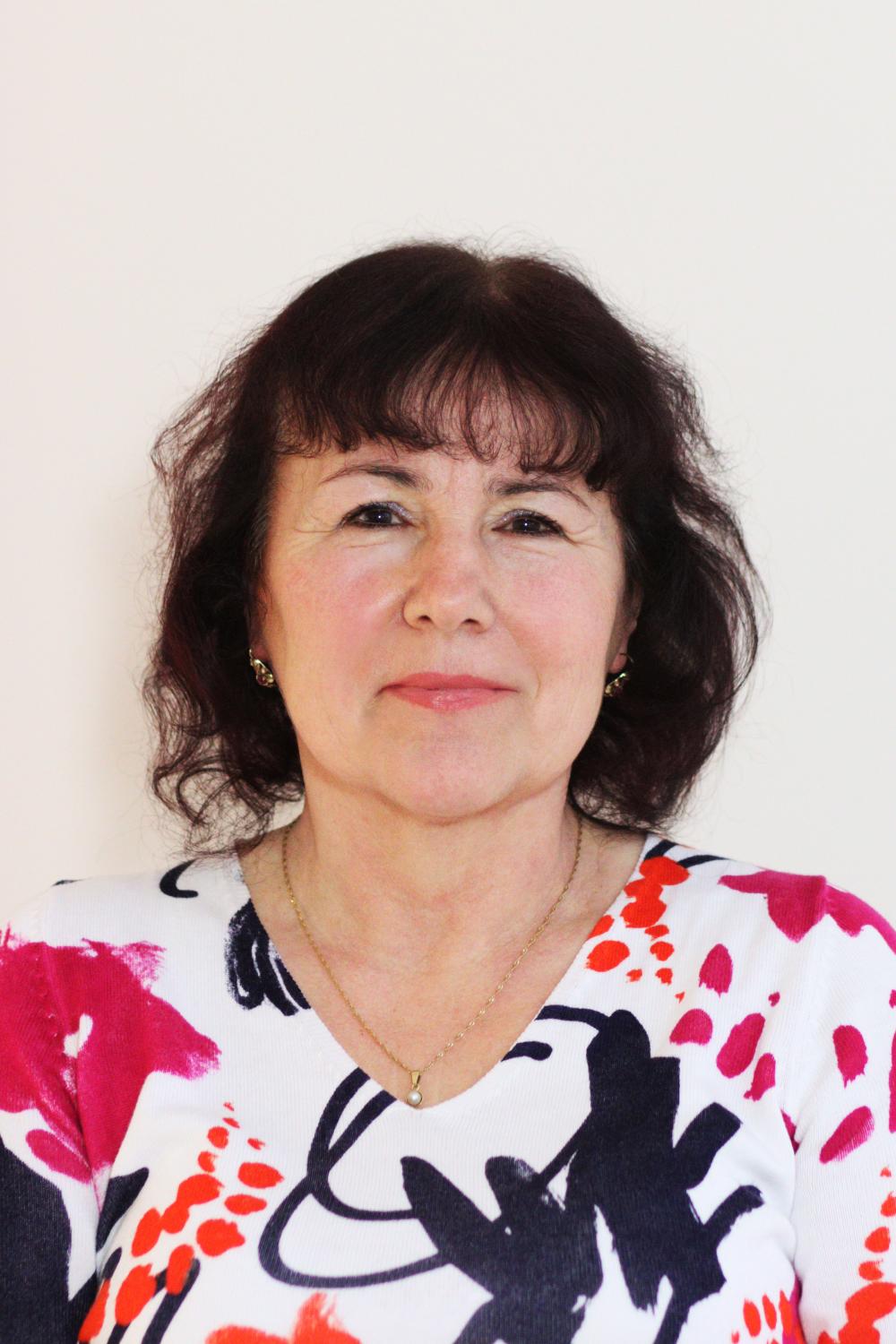 Marie Holubíková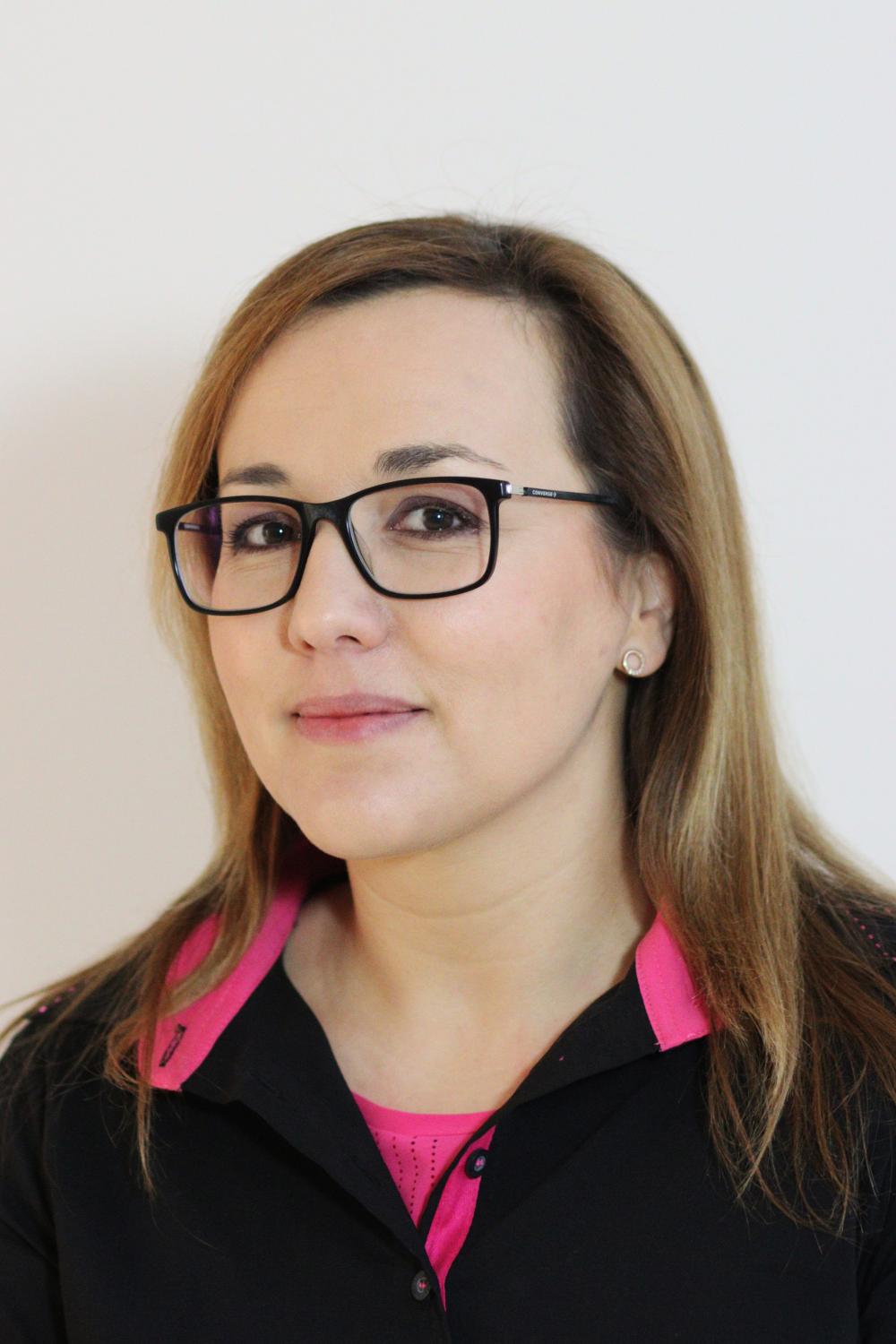 Jana Večeřová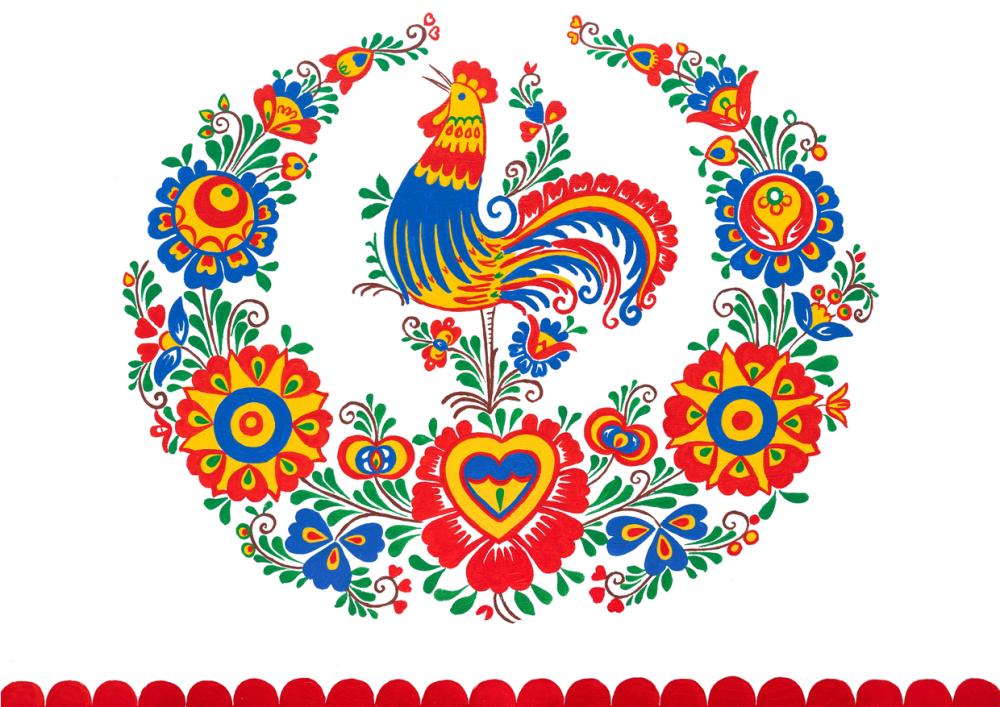 Marie Holubíková's Painting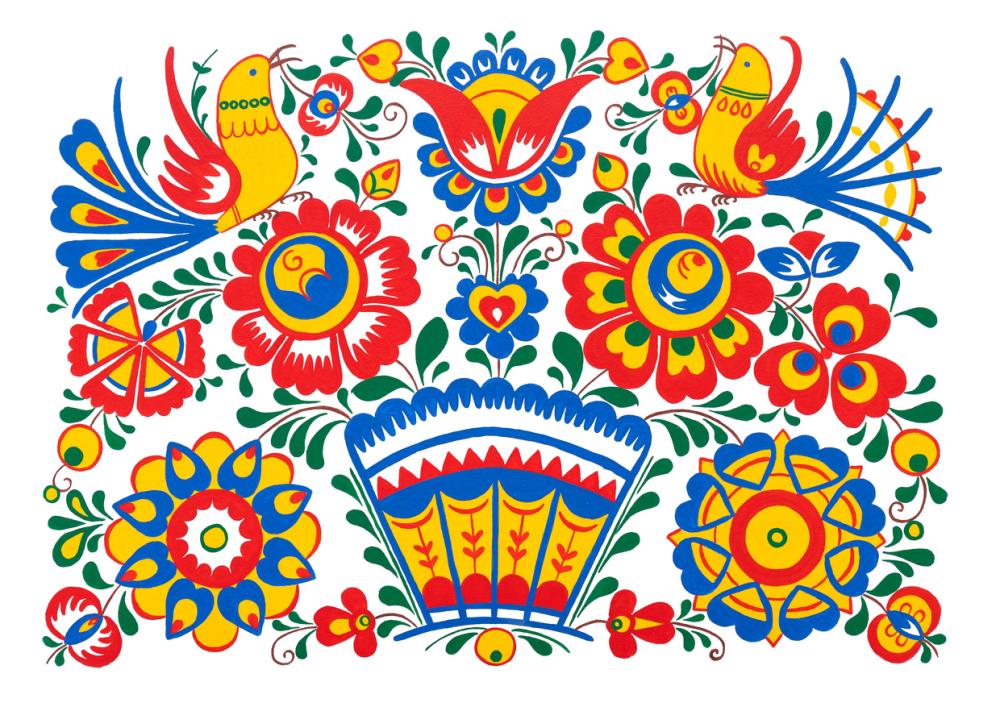 Jana Večeřová's Painting
14. VLADIMÍR ŠÁCHA – UHERSKOHRADIŠŤSKÉ DOLŇÁCKO
Vladimír Šácha from Hluk practices not only ornamental painting but also documents and researches the historical development of folk designs. He created an exhibition from the original restored cottages in Hluk, showing the history and regional differences of the painted ornamental designs in the Slovácko region. There, he occasionally organizes hands-on workshops titled Malovaný dvůr. In 2016, he organized the first meeting of decorative folk painters from all Slovácko region.
He publishes articles about Slovácko decorative art in the Malovaný kraj magazine and is an author of Slovácko coloring books and Pexeso games.
In addition, this active man likes to restore and preserve old styles of no longer living folk artists; that is why he contributed three paintings to our collection.
We also can't forget that from the very beginning, he was the biggest supporter of the Moravian Ornament Gallery. For that, he deserves our great thanks, and not only from Dáša Benešová, the leader of this project.
15. MARIE JAGOŠOVÁ – HORŇÁCKO
Marie Jagošová, a folk painter from Louka, enjoys beekeeping and handcrafts – she embroiders, knits from straw and wool, and makes origami… And she also paints Horňácko-style ornaments.
"My aunt Anežka Kašpárková painted the 18th-century chapel in Louka until the age of 90. I always liked watching her, and that is how I got to painting, and later I took over her work," explains the folk artist.
"Through painting, I want to thank the Virgin Mary for all the good things she gives me and this region, and God for the talent he gifted me," she adds. For her, the ornamental designs also remind her of the old folk costumes of our region and the beautiful landscape that is around us.
"Every time I paint, I ask my guardian angel to hold my hand and call other saints and the folk artists who painted the chapel before me so that my work would be successful. I mostly paint Horňácko /Louka/ style designs painted only in blue color. They are mostly flowers," reveals the folk artist.